With time I have gathered some fun and creative activities for kids at home. If you want to entertain kids at home choose one of our favorite DIY projects for kids. There are no previous crafting skills needed. Just find the ones you like and start creating. You will see that kids can spend hours at the table enjoying their new hobbies.
#1 Easy Clay Ideas for Kids
Kids love to make stuff with clay, don't they? You can make ornaments for your Christmas tree, a keychain, a candle holder, or some lovely ring holders. You can find our air-dry projects for kids and read how we made them. I also made a video tutorial with step by step guide. These are our most beautiful gifts for our loved ones.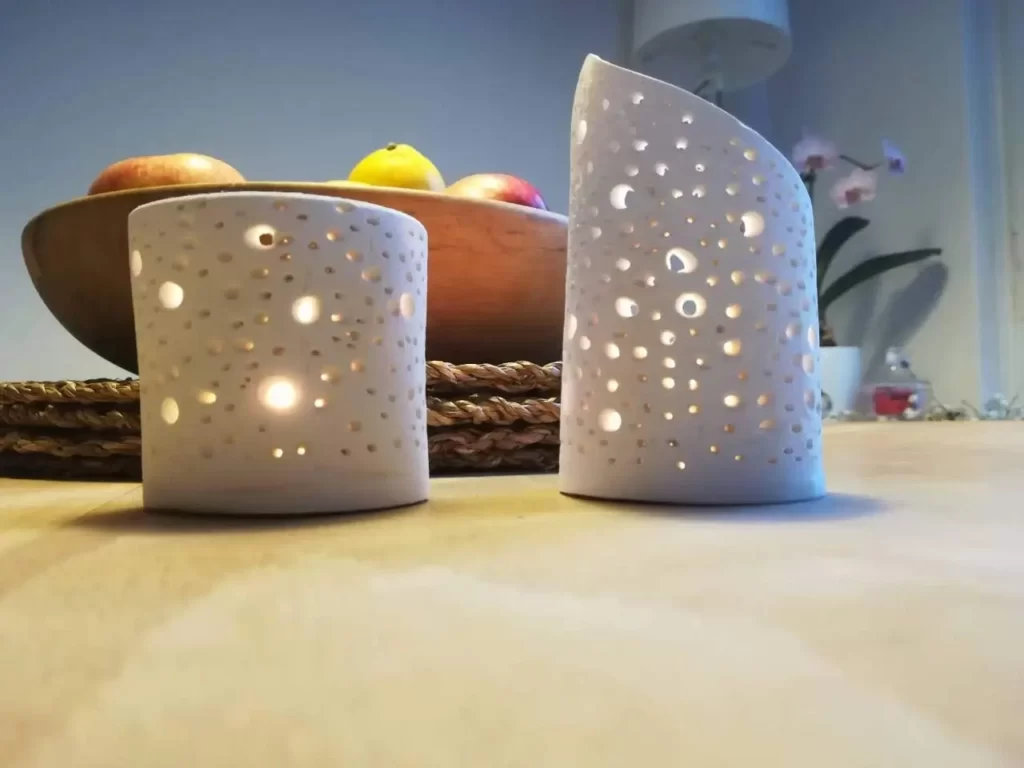 #2 Activity and Coloring Worksheets for Preschoolers
Most kids love to draw and color, right? It's one of the best activities for kids in the winter. Let them have fun and while at it learn and enjoy all the positive effects of it. I made this great activity and coloring worksheets for preschoolers. My 6-year-old daughter helped a lot and was my best critic and advisor. Read the blog in the link above and find out all the benefits and print your coloring book for free :-).
#3 Easy DIY Costume Ideas for Kids Party
Your kid's birthday is coming up, and you want to do something different? Have a Costume party! You can use this guide to make masks for Halloween or Masquerade party also. Or you can just make it a fun day at home and make masks with your kids. They will enjoy making these paper masks and pretending to be their heroes or idols. It's easy, simple, and won't cost you more than some paper and crayons.
How to make a spiderman mask? You can just trace it from your screen. With this method, you can make any mask you find online.
#4 Play Dough or Kinetic Sand DIY Recipe
One of our favorite activities on a rainy day. There are numerous recipes for playdough or kinetic sand, but we have found the simplest one that works great for us. This kinetic sand recipe was discovered by accident and it turned out awesome. My girls love to mess up their hands and create stuff. These recipes are one of the rare activities that keep them busy for hours! And trust me, that is not an easy task to perform, LOL! In the article, you will also find a video tutorial as well
#5 Ideas for Creative 3D Projects
Who doesn't love kids little feet and hands? Why don't you make a 3D memory that lasts for a lifetime?! We made those while they were babies, but it can be a fun project when they are toddlers or even bigger. We went a step further and made Life Masks and made their 3D faces. You can make your nose imprints or just your kids holding hands together. Ideas are endless. We had so much fun, especially while making 3D faces of my kids. As usual, there is a video tutorial to guide you.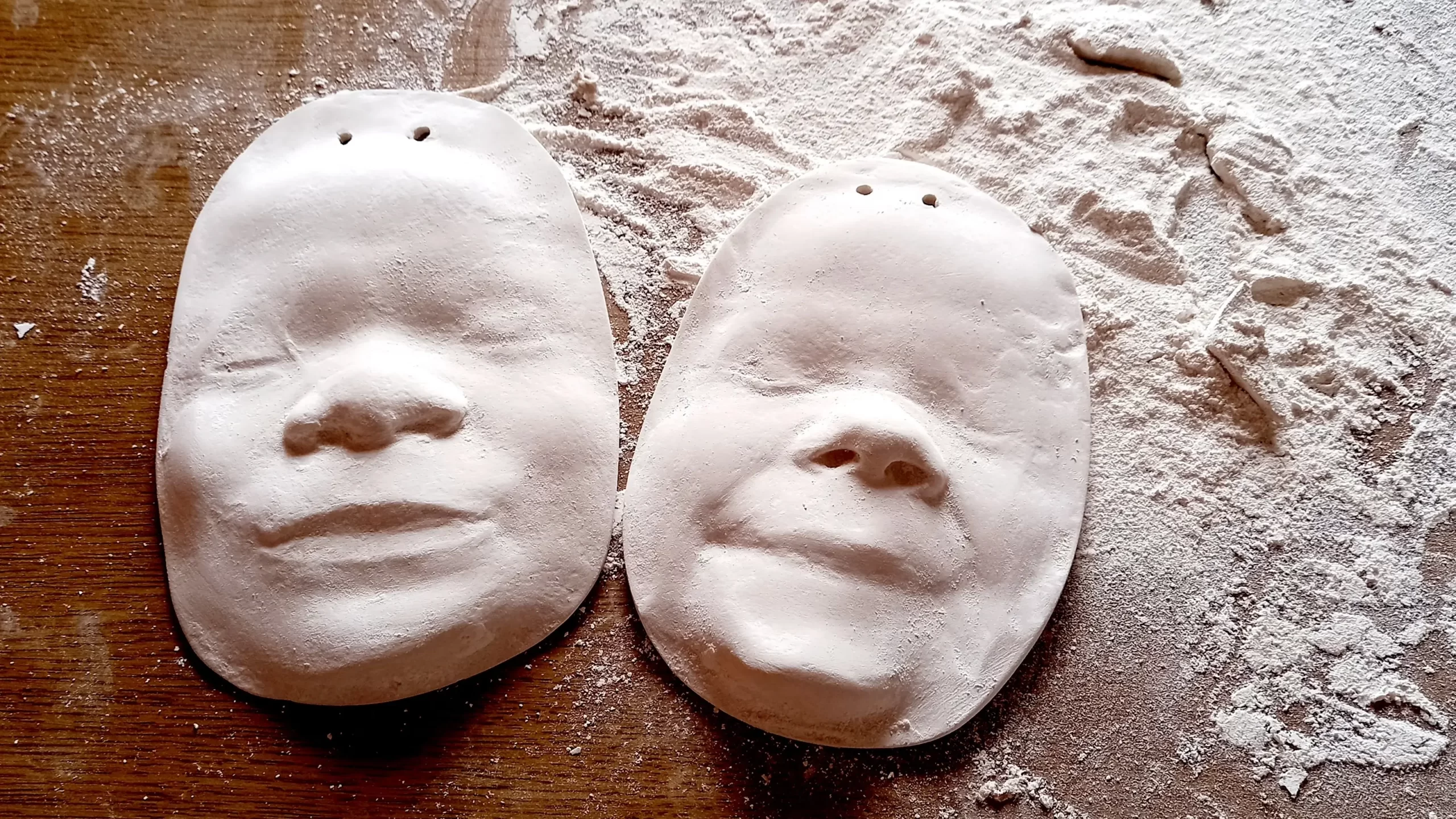 #6 Free Template For Birthday Card
Do you want to make a customized Mother's Day card, or are you having trouble with ideas on what to write on a card? I have some great ideas ready for you. Whether you need a Birthday card for Grandmother, I love you Mom card, or a Happy Father's Day card, I've got you covered. In the links below you will find free printable templates for a card that will be personalized and unique. Your kids will make it one of a kind.
This really doesn't need to be for an occasion, why don't you make it an afternoon of creative activities for kids at home? And make a surprise card for your loved ones.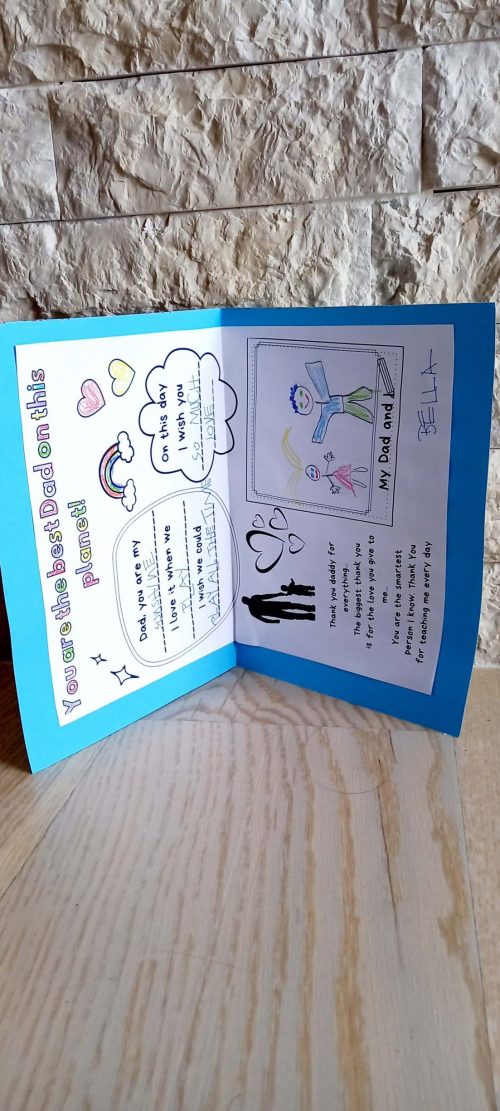 #7 How to Make a Bracelet Out of Paper
My daughter came up with this idea one day out of the blue. It just came to her… She took a toilet paper roll and made this colorful great bracelet. You can decorate it as you wish.
#8 Nutritional Activities for Kids – Recipe for Nutella Muffins
We made these amazing Nutella muffins. It's one of the best recipes we ever tried. The best part is that kids can do most of the recipes on their own. You can see the details in our YouTube tutorial. If you ask my kids, they would say that their favorite activity at home is baking with their mom. I am sure your kids will love to bake with you… So get on it!
#9 Make an Easy DIY Obstacle Course at Home
During the quarantine, this was a kid's activity we discovered and enjoyed at home very often. You don't need much… Some chairs, blocks, and a bit of imagination. Do try If you like how we did our obstacle course at home.
Enjoy our ideas and these creative activities for kids at home!