Father`s Day is coming soon. Do you want to bring tears of joy to his eyes? Help your kids and make the best personalized Father`s Day card with free printable templates.
My girls adore their father. They love the way he carries them, cuddles with them, cooks their meals, takes them to the beach, spends time with them… And always has time to make jokes about anything.
This year we decided to make a card that is unique and designed to fit all. Kids will have to put some effort in it and breathe in some life and feelings in it. It can also be used for Birthday card, Christmas card…. or a just an I love you Dad card.
How to make a personalized Father`s Day card
Material needed:
Worksheets
Scissors
Glue
crayons, acrylic paint, felt pens – as desired by the child
cardboard or paper in desired color
Step 1.
Get Your Free Templates Here
Subscribe to download for free
Step 2.
After you prepared all the material, paint the letters and shapes in favorite colors
Step 3.
Cut the letters and shapes
Moms can help if needed to the little ones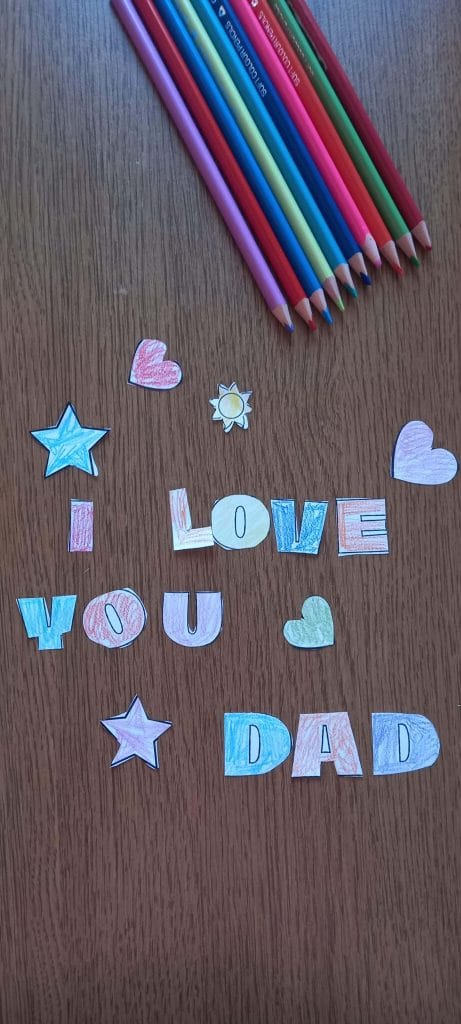 Step 4.
Finish the sentences on a printed page and decorate as desired
Draw you and your dad and sign your name at the bottom of the page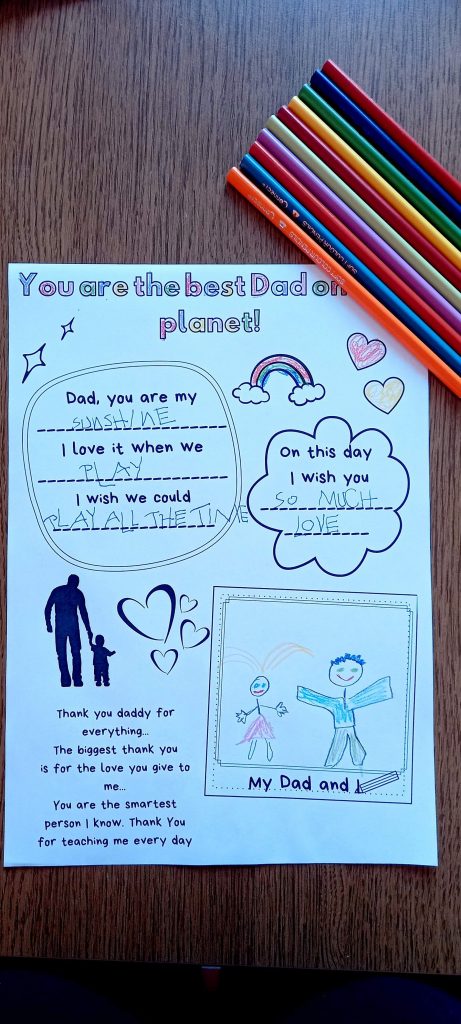 Step 5.
Glue your personalized Father`s Day template on a cardboard or paper in some color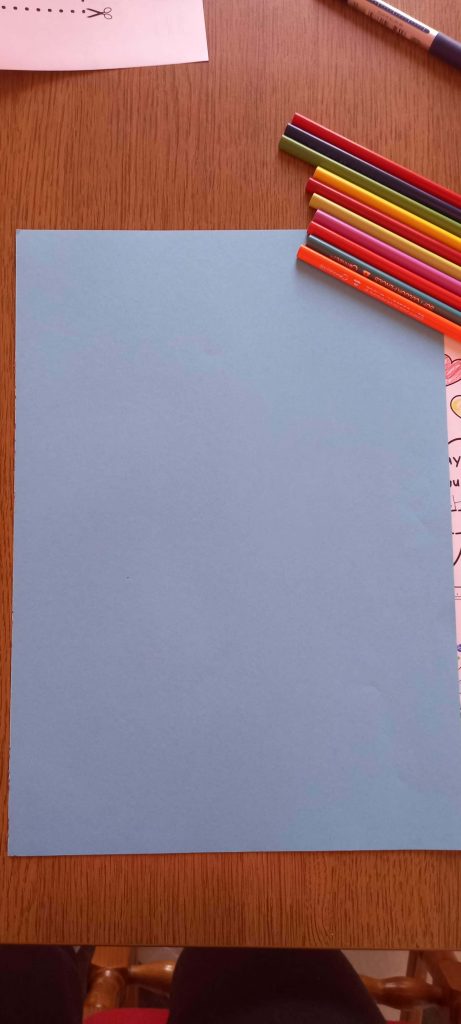 Step 6.
Paint and cut pictures to decorate your card
Step 7
Glue all the material that you so lovingly prepared.
And your personalized Father`s Day card is finished!
I am sure your Dad will be thrilled as our was. Making a card and crafts like this with my girls is our bonding time. My older daughter is always so proud of the work we acomplish, and cant wait for a new asignment.
Making something like this for your father shouldnt be only for a Fathers day. It can be only a way to say how much you love and appreciate him. Let Dads Day be every day.
Happy Fathers Day to all Dads in the world! Having a loving father who is present, cares and follows their growing up time is so important to kids development.
Dads… Be the best!
Here is a short video tutorial on how to make this unique Fathers Day card – printable:
Enjoy, and remember…
WE ARE STRONGER THAN WE ALL THINK!