It's the scariest night of the year and you haven't had the time to make a costume for your kids or for the whole family? Here is a simple, last-minute, easy no-sew skeleton Halloween costume idea you can make with normal clothes and some white tape. This Halloween costume is so effective that it is as suitable for adults as it is for kids.
Each year, we collaboratively brainstorm costume ideas for our own Night of the Dead celebration. We strive to create one-of-a-kind ensembles that allow my children to actively participate in the process. Last year, we crafted adorable witches' hats and paired them with spider-inspired makeup and black dresses to achieve the perfect look.
This year, my children have developed a deep fascination with Miguel Rivera and Mamma Imelda from the movie Coco. They are particularly drawn to the concept of embodying a skeleton character. As their mom, it is my pleasure to devise a costume and makeup that effectively captures the essence of these beloved characters.
How to Make Skeleton Halloween Costume
To create a simple costume in just 5 minutes, gather the following materials:
black clothes
white duck tape
scissors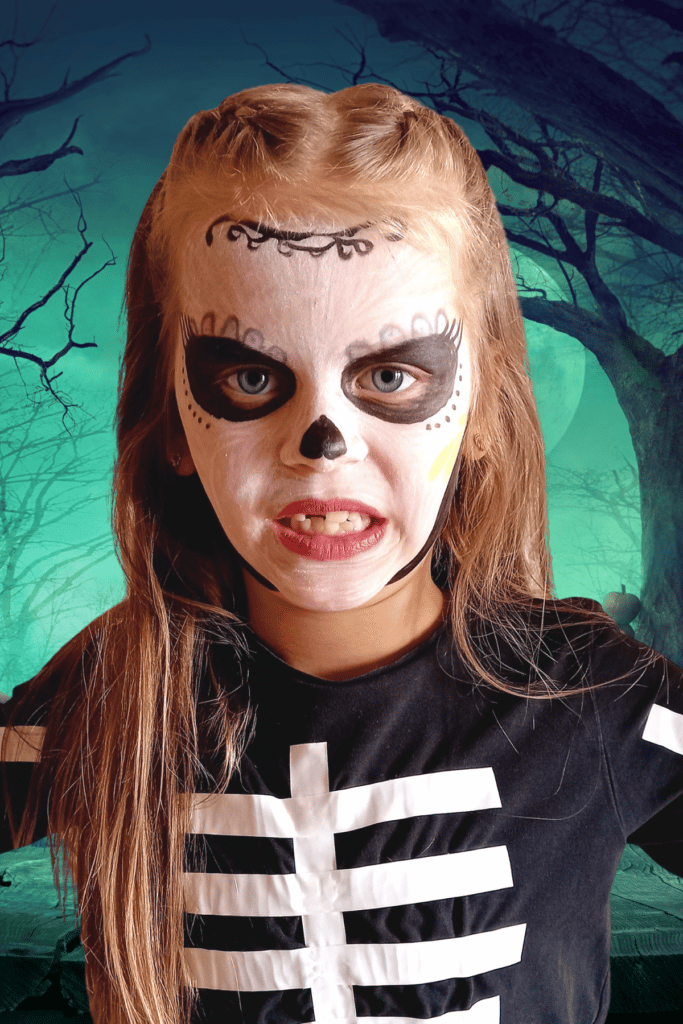 **Disclosure: This page contains affiliate links. If you choose to purchase after clicking a link, I may receive a commission at no extra cost to you.
Instructions
We have created a helpful video tutorial for you, as we believe it is the simplest way to guide you in creating a low-budget costume. In just one minute, you can easily follow along and create your very own unique costume.
Costume Variations
Glow in the Dark Skeleton Halloween Costume
To create an even more impressive skeleton costume, consider purchasing glow-in-the-dark tape to add a spooky touch for the night.
This simple addition will surely delight the children. Just remember to plan ahead and ensure you buy the tape in a timely manner.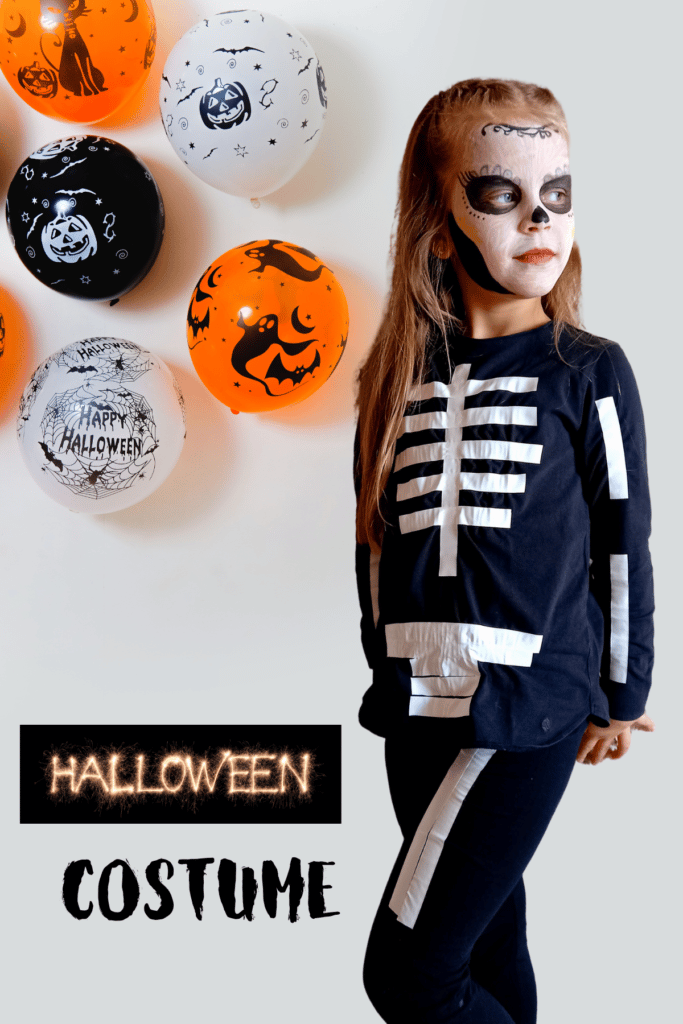 Skeleton Costume Makeup
There are many helpful online videos that provide step-by-step instructions for creating a simple yet stunning skeleton costume makeup. We came across one particular video that demonstrates how to achieve a beautiful transformation resembling Mamma Imelda, a beloved character from the movie Coco.
Enjoy making this family Skeleton Halloween costume with your kids and follow for more simple mom advice and ideas.
More for you to read: