Constant demands of parenting can often lead to a stressed-out and overstimulated mom. I know, I've been there! With so much to do and so little time, it's no wonder. For some moms, the stress and pressure can become too much to bear, leading to feelings of exhaustion, anxiety, and even depression. This is what we call an overstimulated mom.
Most Important Facts You'll Read
Overstimulation happens when the demands of parenting exceed a mom's ability to cope.
Common signs of an overstimulated mom include feeling anxious, overwhelmed, and irritable.
Strategies for managing overstimulation include self-care, stress-reduction techniques, and seeking support from others.
What Does It Mean to Be an Overstimulated Mom?
Being an overstimulated mom means that a mother is feeling overwhelmed and exhausted due to excessive sensory input from her environment, children, and daily tasks.
I am a mom, and I know how it feels to constantly care for your children. Burnout is a common experience that many moms face, but it is not often talked about.
RELATED ARTICLE: Why Is Spending Time Outside Important for Kids
Understanding Overstimulation or Mom Burnout
it happens when the demands of parenting exceed a mom's ability to cope. This can happen for a variety of reasons, including:
lack of sleep,
too much noise or activity,
multitasking,
and feeling like there's never enough time in the day.
When mom is overstimulated, she may feel some of these symptoms:
irritability
fatigue
anxiousness
overwhelmed
muscle tension
hard to focus, make decisions, or complete tasks
She may have trouble concentrating, sleeping, or even just relaxing.
I must confess as a mom of two little girls I can see myself in many of these symptoms! I am especially a mom sensitive to noise, haha!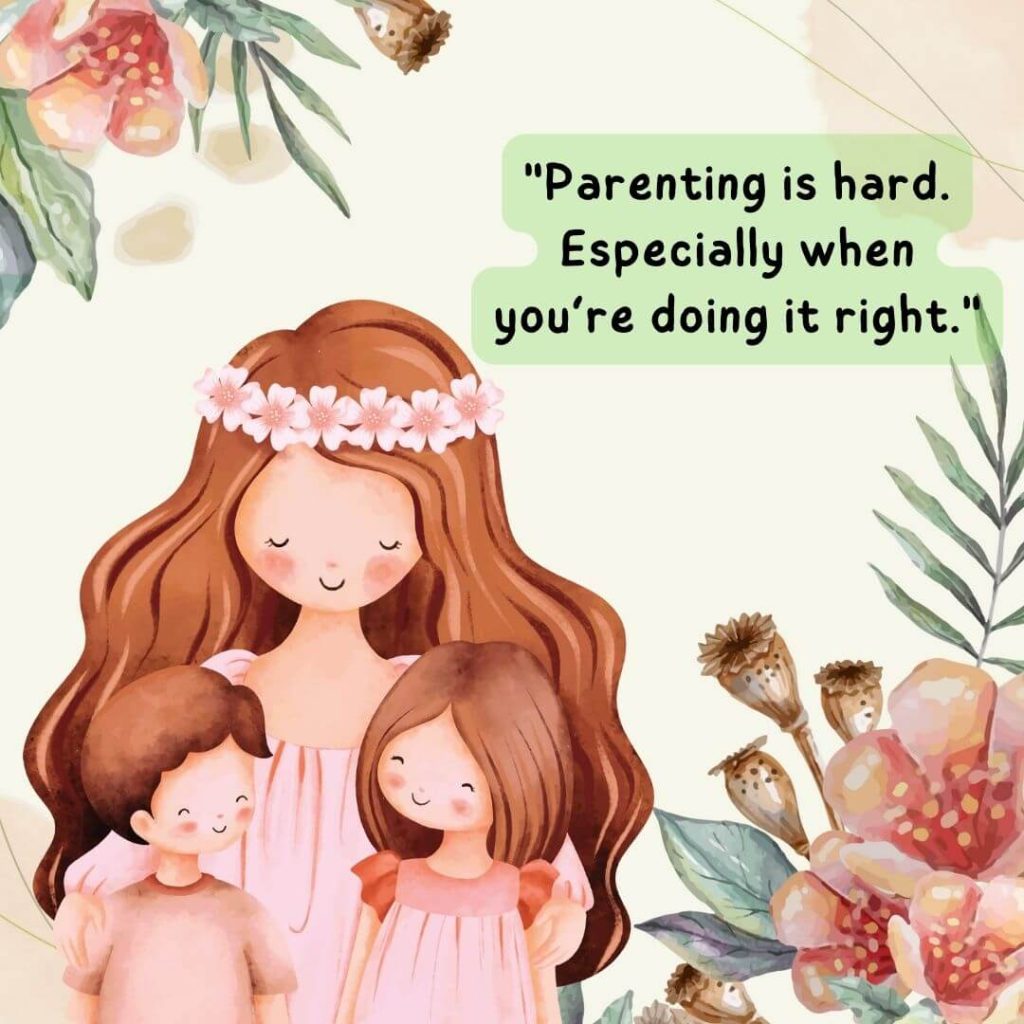 Mom Sensory Overload Triggers
Sensory overload is a condition that occurs when our senses are bombarded with too much information. This can cause us to feel overwhelmed, anxious, or stressed. It occurs when our senses are outburst by a specific stimulus.
These triggers can include:
loud noises
bright lights,
strong smells,
or crowded spaces.
Some of the common sensory triggers can be:
crying babies,
extremely loud toys,
or a cluttered home.
Identify your triggers as it can help you avoid them or find ways to manage them.
What Are the Symptoms of Overstimulation for MOMS?
If you start feeling like you're constantly on edge, irritable, and unable to cope, you may be experiencing overstimulation. Here are some signs to look out for.
#1 Feeling Overwhelmed
When overstimulated, it feels like
everything is too much to handle
drowning in responsibilities
can't seem to catch a break
struggling to complete even the simplest tasks
constantly behind on everything
#2 Feeling Touched Out
Overstimulation might lead to touch sensitivity or aversion.
Kids touch us all day, climb on us, or just need to be nearby, right?! But sometimes it can feel that even the slightest touch can feel like too much.
If you're feeling touched out, you may find yourself avoiding physical contact with your kids, partner, or even pets.
I found this interesting article on the subject you might want to read.
˝Being a wife and a mother mostly means somebody always wants to touch you.˝

A quote from Facebook that seems so true, doesen't it?
** DISCLAIMER: This post may contain affiliate links. This means I may earn a small commission if you buy something via my links. All thoughts and opinions are my own. I always support only products that I truly love and use.
RELATED ARTICLE: First Day of Daycare and Why Not to Worry
#3 Irritability and Anger – Mom Rage
Oh, I am so related to this one!!
Highly sensitive moms often snap at kids and partners for no reason. It may feel like everything they do is annoying, and you can't stand to be around them.
This can lead to what is commonly referred to as "mom rage." Mom rage can be triggered by something as simple as a child's tantrum, baby whining, or a messy house, and can leave a mother feeling guilty and ashamed.
If you're feeling irritable and angry, you may find yourself lashing out at your loved ones or feeling like you're constantly on the verge of exploding.
#4 Exhaustion and Burnout
When I'm overstimulated, I feel like I can't catch a break. I may be physically exhausted, but I can't seem to relax or unwind.
If you're feeling exhausted and burnt out, you may find yourself struggling to get out of bed in the morning, and you may feel like you're running on empty.
#5 Anxiety and Stress
Overstimulation can lead to feelings of anxiety and stress. When a mother is constantly bombarded with stimuli, her nervous system can become overwhelmed –
leading to feelings of nervousness and tension.
This can make it difficult for mom to relax, and can even lead to physical symptoms such as headaches or muscle tension.
---
A survey by MDLIVE shows one in three moms feel overwhelmed by their responsibilities; two-thirds feel they have no one to turn to for help with mental health.
---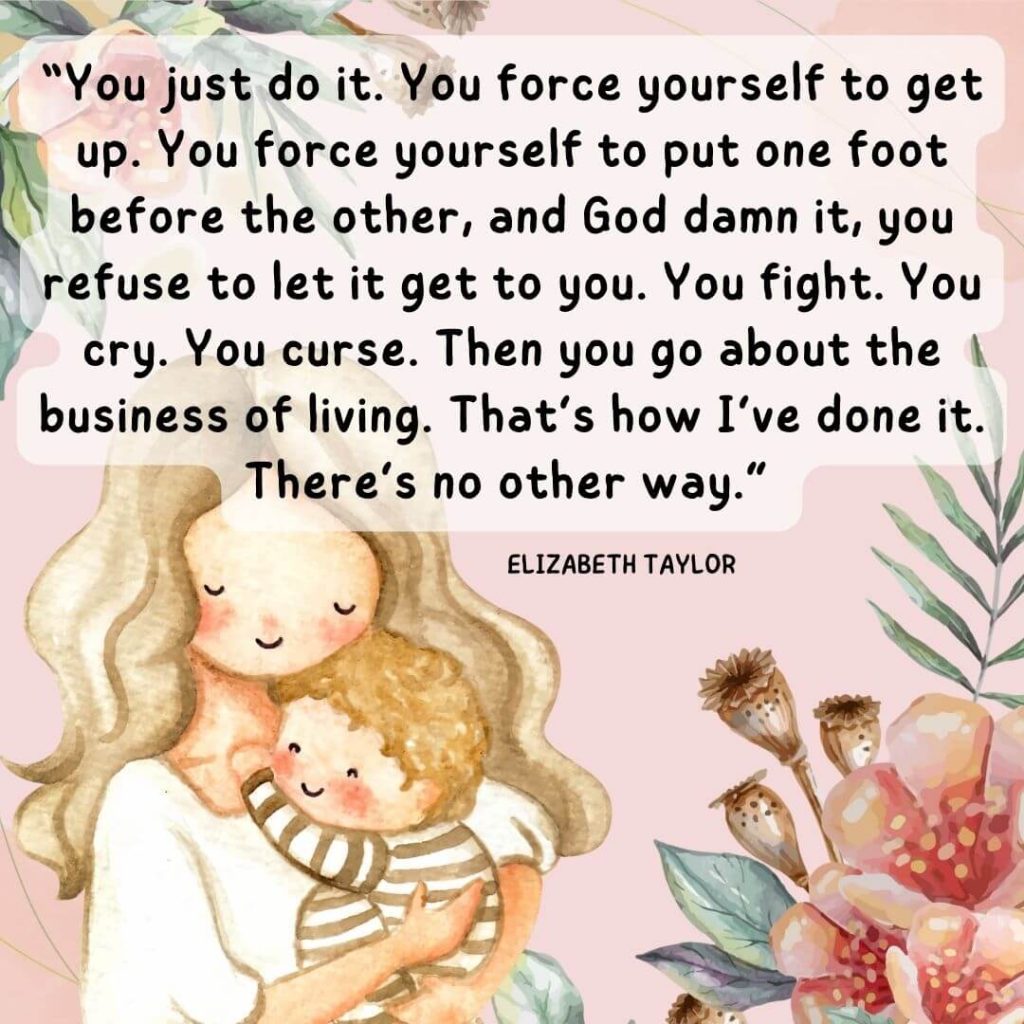 #6 Guilt – Am I a Bad Mom?
Stressed and overstimulated moms often experience feelings of guilt. (I know I do!).
They may feel guilty for
not being able to handle the demands of motherhood,
or for not being able to provide their children with the attention they need.
This can lead to a cycle of negative self-talk and can further exacerbate feelings of anxiety and stress.
˝This is not your fault! ˇ(Read the Psychology Today article "Mothers are Drowning in Stress" where she sheds light on the overwhelming stress that mothers face in their daily lives)
How Do I Stop Being an Overstimulated Mother?
it's important to have strategies in place to help us manage our stress levels and prevent burnout. Here are some strategies that have worked for me:
#1 Self-Care
Taking care of yourself is essential when you're a mom. It's easy to put your own needs last, but it's important to prioritize self-care.
This can include things like:
getting enough sleep,
eating well,
exercising,
and taking time for yourself.
When you take care of yourself, you'll be better equipped to handle the demands of motherhood.
RELATED ARTICLE: Non-Toy Gifts for Babys First Birthday
#2 Setting Boundaries
Setting boundaries is an important part of managing stress. It's okay to say no to things that don't align with your priorities or values. This can include saying no to
social engagements,
work commitments,
or even family obligations.
Setting boundaries can help you feel more in control of your life and reduce the amount of stress you experience.
#3 Simplifying
Simplify your mom life by
decluttering your home,
simplifying your schedule,
and reducing the number of commitments you have.
When you simplify your life, you'll have more time and energy to devote to the things that matter most.
#4 Downtime
Taking time to relax and recharge is essential when you're a mom. Do this from time to time:
read a book,
watch your favorite TV show
take a bath (oh, how I miss those!)
or simply sit quietly and do nothing.
Downtime can help you recharge your batteries and reduce stress.
#5 Emotional Regulation
Learning to regulate your emotions is an important part of managing stress. Do things like:
practicing mindfulness,
journaling,
or talking to a therapist.
When you learn to regulate your emotions, you'll be better equipped to handle the ups and downs of motherhood.
#6 Power of Deep Breaths
Deep breathing is a simple but powerful tool for managing stress. When you feel overwhelmed, take a few deep breaths and focus on your breath. This can help calm your mind and reduce stress.
HERE Is one great ONLY 1-Minute breathing exercise to relax and outwind!
#7 Books to Read
Reading books about motherhood and stress management can also be helpful. Some books that I've found helpful are:
"The Self-Care Solution" by Julie Burton and
"The Mindful Mom-to-Be" by Lori Bregman.
#3 ˝What Mothers Do Especially When It Looks Like Nothing˝ by Naomi Stadlen
There is a FREE audio version of this book on Amazon for a Premium Plus trial on Amazon. Hurry, you still might catch it!
These books offer practical tips and strategies for managing stress and taking care of yourself.
#8 Schedule and Routine
One of the best ways to manage mom sensory overload is to establish a schedule and routine for yourself and your family. This can help create a sense of structure and predictability, which can be calming for both you and your kids.
Try to stick to a regular sleep schedule, meal times, and play times. You can also create a visual schedule or use a planner to help you stay organized.
RELATED ARTICLE: How to Handle Kids Fights
#9 Don't Isolate, Socialize!
Parenting can be isolating, especially if you're dealing with overstimulation. That's why it's important to build a community of support around you.
This can include
family members,
friends,
other moms in your area
join online parenting groups
or attend local parenting classes to connect with others who are going through similar experiences.
To me, our day at the park is a lifesaver sometimes. Even though I don't have the strength sometimes, I take my kids and go to the nearby park. Spending time with other moms always brings relief and my batteries always recharge! We share our problems and concerns and usually have a laugh at the end of our time together.
#10 Hire a Babysitter
Sometimes, you just need a break. Hiring a babysitter can be a great way to give yourself some time to recharge and reset. Make sure to find a babysitter who is experienced and trustworthy.
#11 Embrace Growth and Personal Development
Finally, it's important to prioritize your own growth and personal development. You can:
start a new hobby,
take a course,
read books,
or attend therapy
#12 Talk to Your Partner
Communication is key in any relationship, especially in a parenting partnership. Sharing our thoughts and feelings with our partner not only helps to relieve some of the emotional burdens but also allows the partner to understand and support us better.
By discussing the challenges and stressors they are facing, moms can work together with their partners to
find solutions,
divide responsibilities,
and create a more balanced and supportive home environment.
Ultimately, talking to your husband or a partner can strengthen your relationship and help you navigate the ups and downs of parenting together.
Here is a quote from a poll when moms were asked how often their partners share responsibilities and give moms a time out:
RELATED ARTICLE: Appropriate Chores for Kids Chart
#13 You Don't Need to Entertain Your Kids All The Time
According to Dr. Belle, it is not necessary to constantly entertain children with nightly videos, frequent outings, or extravagant vacations. Instead, the most beneficial thing a mother can offer is a serene and attentive atmosphere.
#14 Allow Screen Time for Emergency
Even though I don't promote screen time for my kids, there are moments when it's either that or my sanity. So keep this bonus free time up your sleeve for emergency situations, to have 15 minutes of peace to save your sanity, body, and mind.
How to Help a Stressed-Out Mom?
If you know a mom who is feeling stressed and overwhelmed, there are several things you can do to support her. Here are some tips:
If you can, take the kids and go for a walk, and let her have a time-out!
Offer to help with household chores or child care tasks. Even small gestures like doing the dishes or taking the kids to the park can make a big difference.
Listen without judgment. Sometimes all a mom needs is someone to talk to and vent her frustrations.
Encourage her to prioritize self-care. Suggest activities that she enjoys, such as taking a relaxing bath or going for a walk.
Offer to bring over a meal or snacks. Preparing meals can be time-consuming and stressful, so providing some healthy and delicious food can be a huge help.
Help her find resources for additional support. This could include connecting her with local support groups or counseling services.
By offering support and understanding, you can make a positive impact on the mental health and well-being of the moms in your life.
Conclusion
You are not alone in this situation! We are all mostly overstimulated Mom!
The demands of motherhood can be challenging and it is easy to become overloaded with responsibilities.
Sharing responsibilities with your partner, and taking time for yourself can help alleviate the negative impact of overstimulation on your mental health and well-being.
Remember, taking care of yourself is not selfish, it is crucial for your overall health and sanity.