When I was a child, we used to spend the whole day outside. Literally. We had no idea of all the nature play benefits at an early age it brought us. Today it is important to state those facts and find a way to provide outdoor nature play for our kids.
I must say, I am one of those lucky moms to live in a neighborhood that's safe and always full of kids that play outside.
My girls are 8 and 4 years old. The moment they wake up someone is already at the door asking if they can come and play outside.
As I was researching the numerous benefits of nature play for kids – let me tell you, I was quite fascinated. I am always eager to learn about new ways that can help my children develop and grow in a healthy manner.
** DISCLAIMER: This post may contain affiliate links. This means I may earn a small commission if you buy something via my links. All thoughts and opinions are my own. I always support only products that I truly love and use.
What is Nature Play?
It's when we provide kids with the opportunity to engage in unstructured play activities in outdoor settings using natural elements, like logs, rocks, and water, instead of traditional manufactured play equipment.
When my kids are given the chance to freely explore their surroundings and use their imaginations, they experience a variety of benefits. I can see their imagination explode and creativity seems endless.
So, as a parent, I encourage my kids to spend more time outdoors, making the most of what nature has to offer. It's not only a wonderful way to keep them entertained, but it also contributes to their physical, cognitive, and social-emotional development.
Seeing my children embrace the wonders of outdoor nature play truly warms my heart.
Related Article: How to Teach a Child to Ride a Bike in one day?
The Importance of Nature Play for Kids
There are physical, emotional, and even environmental benefits of outdoor games. Let's dive in.
Physical Health Benefits
In today's world of video games and screen time, parents are often concerned about the lack of outdoor play for kids. Encouraging children to play outside helps improve their physical health in several ways. Some of the benefits include:
#1 Development of Motor Skills
When kids play outside, they have the opportunity to develop their motor skills. They can climb trees, jump over rocks, and run around freely.
Children develop better balance, coordination, and agility.
It can also improve their spatial awareness and sense of direction.
No matter the weather, it's essential for kids to get outside and explore their surroundings. When children engage in nature play, they can develop essential motor skills while having fun!
#2 Improved Fitness and Health
Nature play can also lead to improved fitness and overall health.
When kids are outside, they are more likely to engage in physical activity, which can help them maintain a healthy weight and reduce their risk of obesity.
Additionally, exposure to natural light can help regulate their sleep patterns and boost their mood.
According to a study children who engage in nature play have a lower risk of developing chronic illnesses such as asthma and allergies. This is because exposure to a variety of natural environments can help strengthen their immune systems.
Emotional and Mental Health Benefits
Play in nature has numerous benefits for children's mental and emotional well-being.
I have seen firsthand how spending time in nature can positively impact my child's mood and behavior. Here are some of the ways that nature play can benefit children's mental and emotional health:
#1 Reduced Stress and Anxiety
According to a study exposure to green spaces was connected with improvements to children's emotional well-being.
Nature provides a calming and peaceful environment that can help children relax and unwind. When children are less stressed and anxious, they are more likely to feel happy and content.
---
Related article: What are the Benefits of Journaling for Kids?
#2 Improved Concentration and Creativity
Nature play can also improve children's concentration and creativity.
Playing freely in nature can have a positive impact on children's cognitive development.
It allows children to explore and use their imagination, which can help improve their problem-solving skills and creativity.
Provides a stimulating environment that can help children focus and concentrate.
#3 Develop Social Skills
Nature play can also help enhance children's social skills.
Daily exposure to nature can contribute to children's social-emotional development.
They learn how to communicate and cooperate with others.
From my experience, I can see how my kids developed great social skills from their hours and hours spent outside playing with friends.
It provides a setting where children can engage in unstructured play, which can help improve their social skills and self-confidence.
In conclusion, nature play is essential for healthy mental, emotional, and healthy development for children. By reducing stress and anxiety, improving concentration and creativity, and enhancing social skills, outdoor time can help children develop into happy and healthy individuals.
I encourage you to take your child outside and explore the wonders of nature.
Nature Play is the Fundamental Need and Right of Children
'Finally, as we have seen the value of nature-based environments for play, in line with in Article 31 of the United Nations Convention on the Rights of the Child (United Nations, 1989) we might even consider nature play as a fundamental need and right of children.'

Quote from the Frontiers
Related article: My Toddler Lost His Appetite Phase
Environmental Benefits
When I think about play in nature, I not only think about the benefits it has for kids, but also the benefits it has for the environment.
Children who play outdoors connect with the natural world and gain a deeper appreciation for the environment. Here are some of the environmental benefits of nature play:
Promotes Environmental Safekeeping: When children spend time in nature, they are more likely to develop a sense to keep the environment healthy. They learn to appreciate the beauty and complexity of the natural world and are more likely to want to protect it in the future.
Reduces Carbon Footprint: Nature play is a low-carbon activity that doesn't require any energy or resources. By encouraging children to spend time outside, we are reducing our carbon footprint and helping to protect the environment.
Encourages Biodiversity: They are exposed to a variety of different plants and animals. This exposure helps to foster an appreciation for biodiversity and encourages children to protect and preserve it.
Teaches Sustainable Practices: It can be used as a tool to teach children about sustainable practices. For example, children can learn about composting, gardening, and recycling while playing in a natural environment.
Promoting nature play is an important tool for protecting the environment and ensuring a sustainable future for generations to come.
Nature Play Ideas
As someone who understands the importance of outdoor time plays for kids, I want to share some awesome activities you can introduce to the little ones.
Loose Parts Play
One of my favorites is loose parts play. It's an approach in which kids can interact with various natural materials like sticks, leaves, rocks, or even seeds. This form of play encourages creativity, as children can use these resources in any way they desire, from building forts to creating art.
I've seen kids become amazing problem solvers when they are given the opportunity to explore and manipulate these materials. Loose-part play is also excellent for developing cognitive, social-emotional, and motor skills.
Embrace all the benefits of playing with natural materials!
Outdoor Exploration
Next up is outdoor exploration. It's important to let kids roam free and discover the wonders of the natural world around them.
Activities might include hiking, bird-watching, or simply observing insects in their habitat.
When children engage in outdoor exploration, they learn about different ecosystems, gain an appreciation for the environment, and develop important motor skills.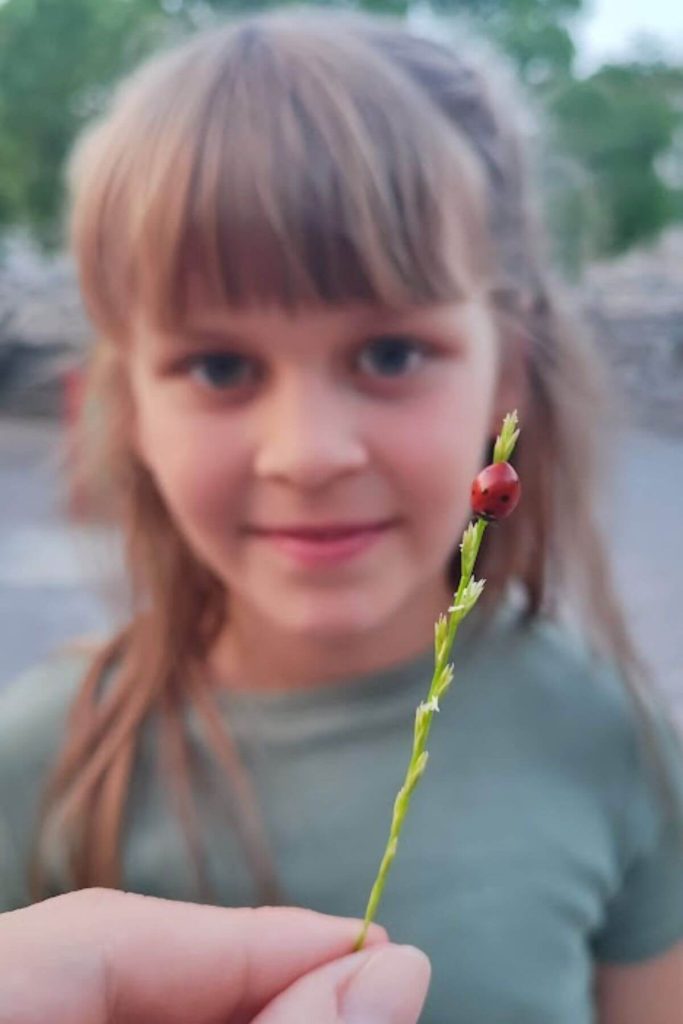 Gardening
Lastly, there's gardening. I believe it's a fantastic activity for kids in early childhood because it's both educational and fun. They can plant seeds, water them, and watch them grow into thriving plants.
While doing so, they learn about the life cycle of plants, and the nutrients required for growth, and develop an understanding of their role as caretakers.
Gardening can also be a therapeutic activity, known to lower stress and anxiety levels.
Incorporating Nature Play into Daily Routines
Let me share how I like to include nature outdoor play in daily routines at home, school, and within local communities.
At Home
In my humble opinion, one of the easiest ways to add this type of play at home is by creating a small garden space or an outdoor play area. I make sure to include:
A variety of plants for children to explore, touch, and even smell
Natural materials like rocks, sticks, and leaves for children to use as toys or tools for imaginative play
A designated area for digging and planting
Encouraging children to help with gardening tasks, such as watering plants or picking vegetables, provides them with a hands-on experience with nature.
Related Article: What if a Bee Stings You During Nature Play? Instant Relief
At School or Kindergarten
I always appreciate when schools incorporate nature play into their curriculum.
Nature-based activities, like outdoor scavenger hunts and nature walks, can be a fun and educational part of the school day. Here are some other ideas for integrating nature play in a school setting:
Outdoor classrooms, where children can participate in lessons surrounded by natural elements
Nature-based playgrounds that incorporate natural materials and structures
Regular field trips to nearby parks, forests, or nature centers
I believe exposing children to nature during their school day can lead to better learning and increased happiness.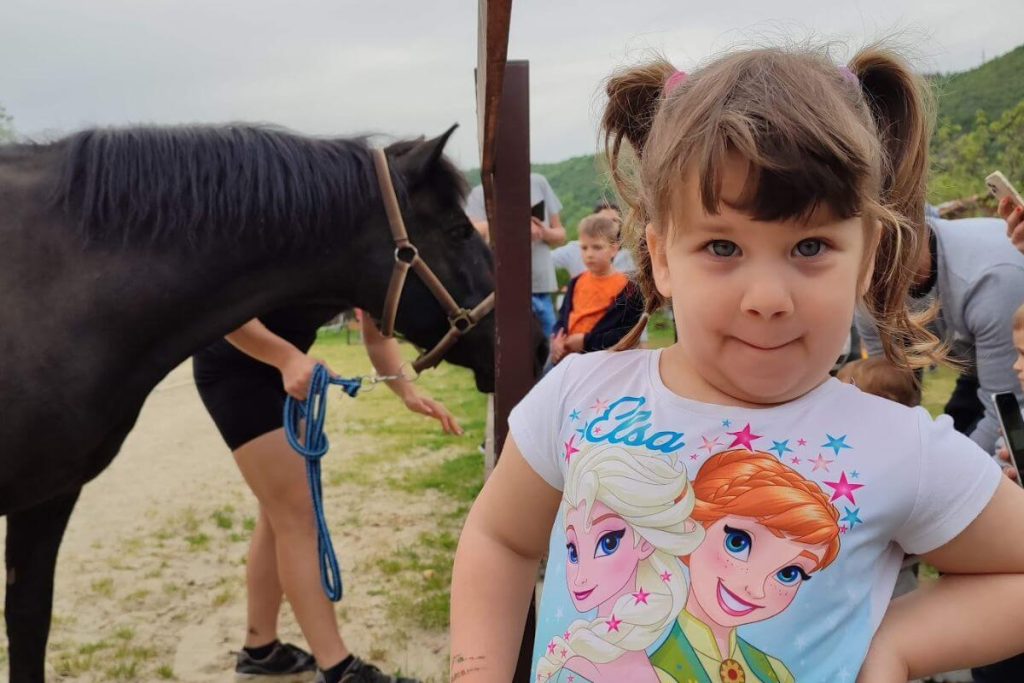 In Local Communities
Finally, engage with local communities to create opportunities for nature play. Help organize activities in parks and green spaces to bring children of all ages together and learn from their environment. Some of my favorite community-based nature play activities ideas include:
Organizing group hikes and nature walks for families
Participating in community tree-planting and gardening events
Encouraging local businesses to create nature-friendly spaces for children to play and explore
Ultimately, I think it is crucial to blend outdoor independent playtime into the daily routines of children for their overall well-being and development.
Conclusion
My kids are full of bruises and injuries from unstructured and free outdoor playtime.
I love the fact that they have a childhood like I did. I love the way it supports their development and health.
Nothing makes me happier than to see them playing with friends and screaming with joy!