While we prepare ourselves for motherhood, nothing can really prepare us for what is coming. The witching hour babies was definitely one of the things I wasn't ready for. Noone is :-).
We all read, but nothing is like the real deal. Some mums are lucky and get kids that literally sleep like a baby. I didn't have that luck…. TWICE.
What is the Witching Hour?
In case you are wondering what is the WITCHING HOUR or the purple crying in babies' earliest weeks? It is when babies reach about 6 weeks some of them start to cry… A LOT…
There is a great article on the topic from Desiree Baird on pediatricsleepcoach.com. You can read it HERE.

My girls would start in the evening around 9 pm, and sometimes till 5 am. Nothing could soothe them. Some said: Oh, I'm sure it's colic… No, it wasn't, the baby didn't have belly pain or curling up when in pain. It was nervous crying, stretching hands and feet, and screaming their thought out. It just seemed endless. The worst part lasted for about two months. Then it slowly subsided… I even took advice from our pediatrician and gave my older daughter drops for colic… but after 2 days she started to get real colic pain …. So I stopped. And googled for solutions…

Top 3 pieces of advice on the witching hour babies:
#1 Babywearing

This worked with my older daughter. I had a baby wrap, and when she would get fussy or crying, the moment I put her in a wrap she would calm down and fell asleep. Babywearing has so many benefits for you and your child: Read here. It is an experience I am blessed with.
She loved wearing. I carried her everywhere…. But still had problems with the witching hour…. When I took her out she would start crying…. So I had a backup plan…. With tip no.2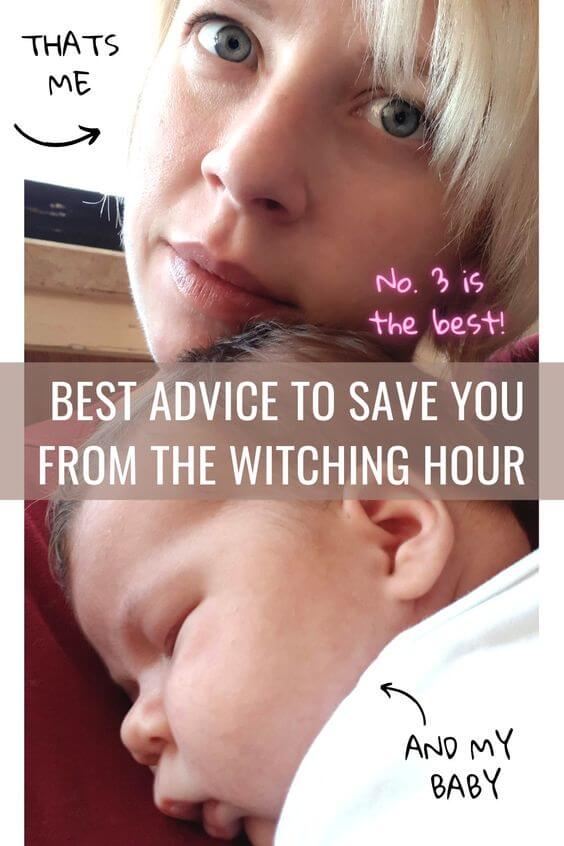 #2 Pilates Ball

Oh, the nights we spent on that ball haha… I found this advice online. And it really did wonders. The second I would sit with her on the ball she was at peace. Like the bouncing reminded her of being in the womb while mummy is walking. First I had to bounce high, and then as she calmed I would slow down. Me and my DP did a lot of bouncing with DD1, for hours….but that was the only way she wouldn't cry those first months.

At night DP would bounce by the bed and when she was totally asleep I would prepare myself in the bed in a nursing position and she would just start nursing and sometimes just continued to sleep. We did this as many times as needed until she would sleep.

I still see myself on the pilates ball at 2 am, bouncing and crying from pain in my hands….. the wonders of motherhood…haha

But this too shall pass…. Trust me…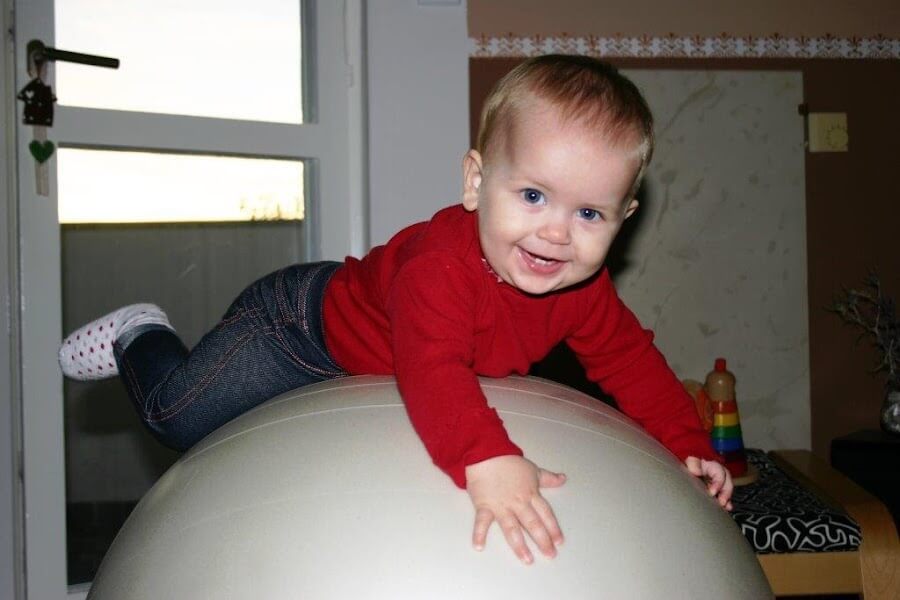 #3 White Noise on YouTube – I Have Discovered the Best!

DD2 didn't like to be carried. I even bought the famous Ergo baby this time around to save my back. Because let's be honest… Ergo is the best! She just couldn't stand it! OMG, now what!!! She was a totally different baby. The bouncing did help, but I just couldn't bounce the nights again…

I knew about the white noise to sleep. I even broke one blow-drier with my firstborn. She wouldn't sleep without my breast in her mouth until 10months old. The blow-drier kept her sleeping for some 10 minutes while laying alone, or kept her calm while changing….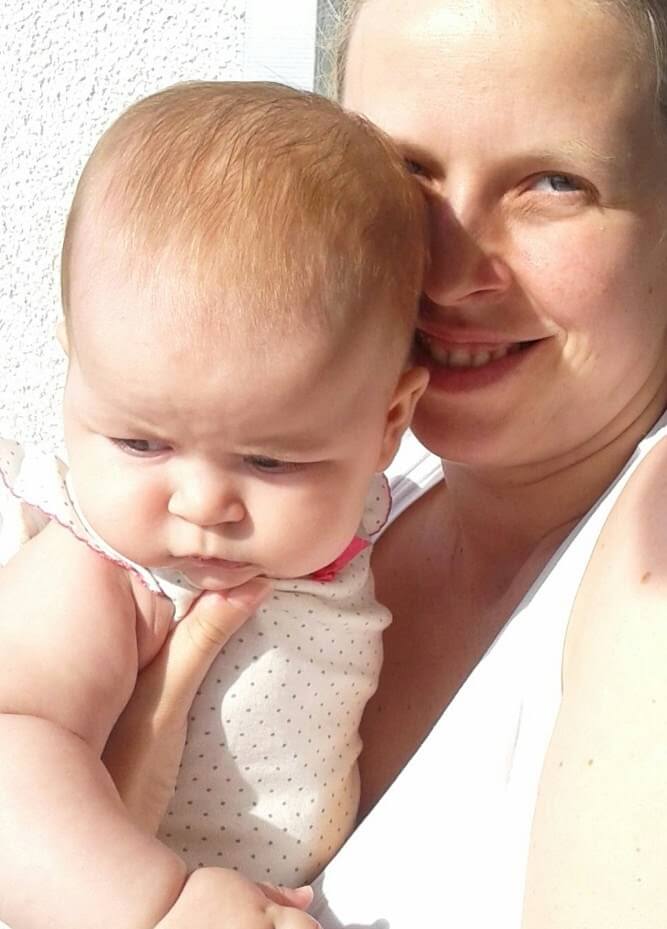 With my second daughter, I discovered the magical WOMB SOUND on Youtube. There are lots of those sounds, but one was the best! Even now when she's almost 2 years it helps sometimes when she cries at night. I don't know who this guy is but he has got almost 10 million views…. and I hope he gets rich out of it 🙂

Here's the link: https://youtu.be/jAOW8-u1Xh8
Imagine a baby screaming like someone is poking her and you put the sound and all of a sudden she peacefully closes her eyes and sleeps. There is one, the same 90minutes, but this one is 10 hours!!
Oh, how many nights have we slept with this white noise on YouTube. First I would put it loud, and little by little I lowered the volume.
And when your baby finally falls asleep listen to Sleep-O-Phants Meditation for parents. It`s a 10-minute video to relax and take some time for yourself.
One useful tip
For ones that are online addicts like me… While you are on YouTube, you cannot go online or on social networks…. I spent months reading comments on that YouTube site ha-ha.
But then I discovered that on most mobiles you can put the screen in half. One half is YouTube, and the other whatever you want! Maybe you will laugh at me and know about this already, but if you are like me…it will be a lifesaver!
The bottom line

I read that babies that cry a lot are smarter, intelligent. If it is, my girls are about to be geniuses … ha-ha… Anyway, maybe it will give you some comfort. It's something we went through, and it was like hell… My friends' babies would all sleep and eat. I was so jealous. Now I believe that my babies are different, curious, always in need of some stimulation…. And one day they will achieve a greater good… That's how I see it… I always try to find the bright side of everything…

If you are reading this, write a comment on how you coped with it, or how did my advice work for you. Let's share knowledge…because…

WE ARE STRONGER THAN WE ALL THINK!
Here are more articles you could be interested in: